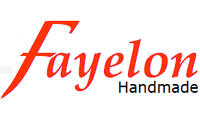 Fayelon Handmade "Star Seller" Etsy shop - HandCrafted Jewelry and Accessories including Shoulder Necklaces, Necklaces, Fingernail Jewels, Earrings, Rings, Ear Cuffs, Ear or Nose Hoops, Gift Baskets and more.
Nose to Ear Studio Etsy Shop - Edgy Handmade Jewelry including Nose Chains, Nose or Ear Hoops, Fingernail Jewels, Necklaces, Shoulder Necklaces, Ear Cuffs, Earlaces and more.
Fingernail Jewels on Etsy - Jewelry for your fingernails! Including fingernail hoops, letters, charms, crystal dangles, nail piercing tools and more.

Visit my Amazon Handmade Shop. Just Click or Tap the Fayelon's Amazon Shop button below.
---
fayelon.com

Website Deals
Below I have selected three of my handmade pieces at 20% off their regular listed prices on Etsy and Amazon just for shopping here on my website. Plus Free Shipping! Just click or tap on the picture for a complete description and to purchase.
---
---
Fayelon Handmade Social Media
---
---
© Fayelon Handmade. All rights reserved.